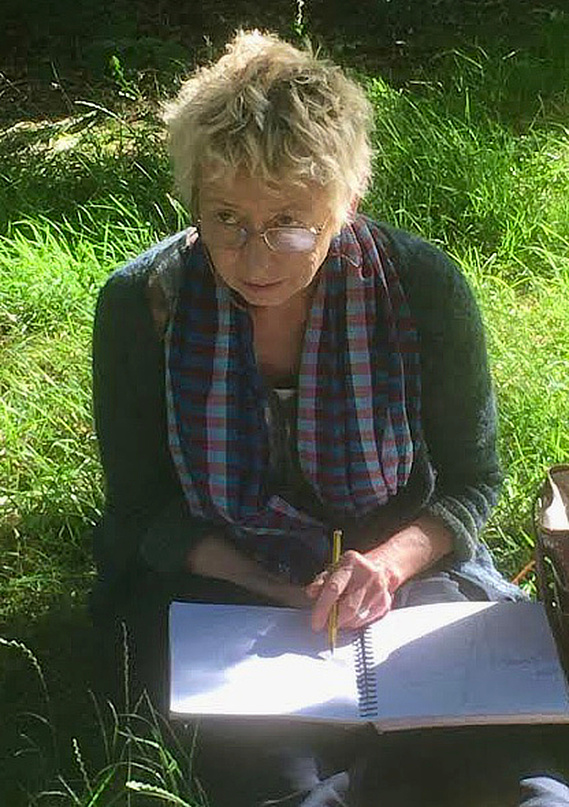 About me

I'm an architect-trained artist, author and illustrator. Originally from Scotland via Canada, I'm now based in London.

I use my pictures as a diary and to tell stories.
I'm inspired by humanity, democracy, gardening, ancient Greek vase paintings, and melodious songs about 21st-century angst.
Follow me for updates here: https://www.instagram.com/janbowartist/
or sign up to my email newsletter.
Contact me by email or call me on 0794 096 4814
"The world is full of tragedy and horror. But it's also full of beauty and wonder. And the job of the artist is to be a counsel against despair."
- David Hockney
Work in exhibitions
Shortlisted for Royal Academy Summer Exhibition, 2020
Take Back Control show, Crypt Gallery, Kings Cross, 2019
Civil Times show, The Troubadour, Earls Court, 2018
Greenwich Library, 2016 (solo)
Deptford Does Art, 2015 (solo)
Art In Action, 2013, 2014
Moseley Exchange 2010
Royal Birmingham Society of Artists 2005, 2006, 2008, 2010
The Bond, 2010 (solo)
Brighton Artists Open Studios, 2009
Qube Gallery 2008
Birmingham Museum & Art Galleries 2007
The Eclipse, London 2004 (solo)
Recognition
Radar magazine feature, August 2011
Winner, Moseley Society Art competition, 2010
AOI Images Annual 2004, 2005, 2006, 2007, 2008, 2010
Birmingham Life magazine interview, January 2009
3x3 Annual 2007, 2008
Communication Arts Annual 2005
Clients include
Royal Mail, Glenn Howell Architects, BBC, Transport for London, Birmingham Museums and Art Galleries, Delta Airlines,The Independent, Tindal Street Press, Kinetic Architects, Oxford University Press, National Trust
Testimonials
"The working group loved it, unanimously!… Cleverly followed and interpreted the brief perfectly… beautiful piece of work"
Sarah Rennie, Colmore Business District
"Thanks again for all of the wonderful drawings and fast turn-around. Can't tell you enough what a pleasure you've been to work with."
Bruce R Davies, Proskauer Rose LLP

"Her unique style is optimistic, urban, and distinctly 21st century. Creative and good value."
Jason Smith, co-owner, The Red Lion